Here I am, back in my Home Away From Home, eager to share it with nine friends. More had planned to come, but a few had to cancel. Maybe next time…
At the last minute we were rerouted to the New Istanbul Airport, reputed to be the largest in the world.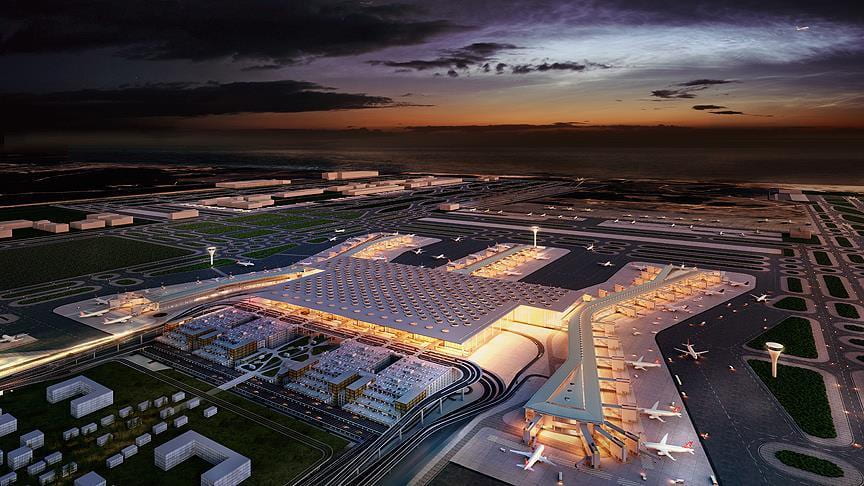 Shiny doesn't even begin to say how stunning it was, but this new airport is a full 50 kilometers (30 miles) away from the city center, which made it a LONG drive to our hotel, particularly during rush hour (which it was). I think it took us an hour and a half. Everyone was impressed, though, with our charming little hotel, the Kybele. It's right in Sultanahmet, the historical part of the city. I've always been in love with this hotel's countless hanging lanterns and antiques, even in the basement breakfast room. 
On the first evening four of us walked around the block to the Mozaik Restaurant, where Sally ordered a testi kabob, a hot dish baked in a closed clay pot that's broken open at the table. The waiter brought it to our table in a flaming tray, and he handed Jini a knife to help him pound on the pot until the top exploded off. Jini's comment was, "You can sure tell this isn't Germany!" She'd just spent three weeks in Germany, and apparently she found the Turks a bit more enthusiastic and engaging than the Germans.
Breakfast the next morning was heavenly (except for the Nescafe coffee from a machine). I had all the olives I could eat (20?), along with tomatoes, cucumbers, eggs, dried apricots, juice, yogurt, cereal, bread, and menemen (scrambled eggs mixed with tomatoes, onions and peppers). Most everyone slept well—everyone except Tony and me. Three hours after a long overseas flight. Sigh… 
Our tour guide, Gökçen, was incredible. She was patient with us and very kind, bringing snacks  and cookies to share with us every day. She carried a little child's umbrella for us to follow, with some unidentifiable critter on it. Part elephant, part cat, and who-knows-what-else. The best part, though, is that she's an historian—a genius.
Our first visit was to the Hippodrome, which the Byzantine emperors established as an arena for chariot races and other events. It features a monument from a German kaiser as well as two obelisks, one taken from Luxor, Egypt in AD 390. I'll never understand how they transported a 30-foot marble obelisk, but somehow they managed it.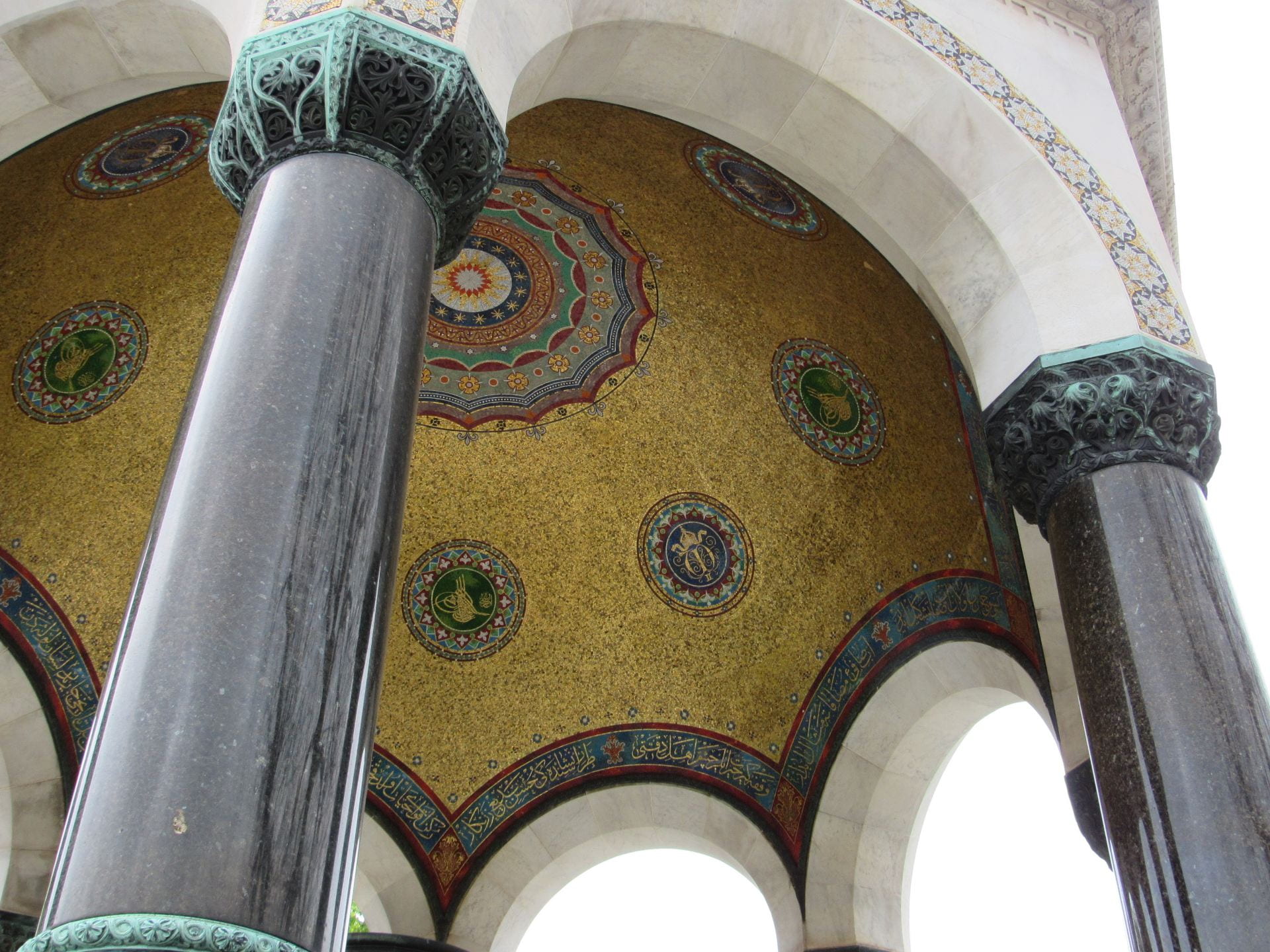 Our next stop was the Blue Mosque, which is under renovation. Actually, everything we saw was under renovation, which makes me both glad and sad. Glad that they're keeping these things up, and sad that we couldn't see them in their full glory. Oh, well…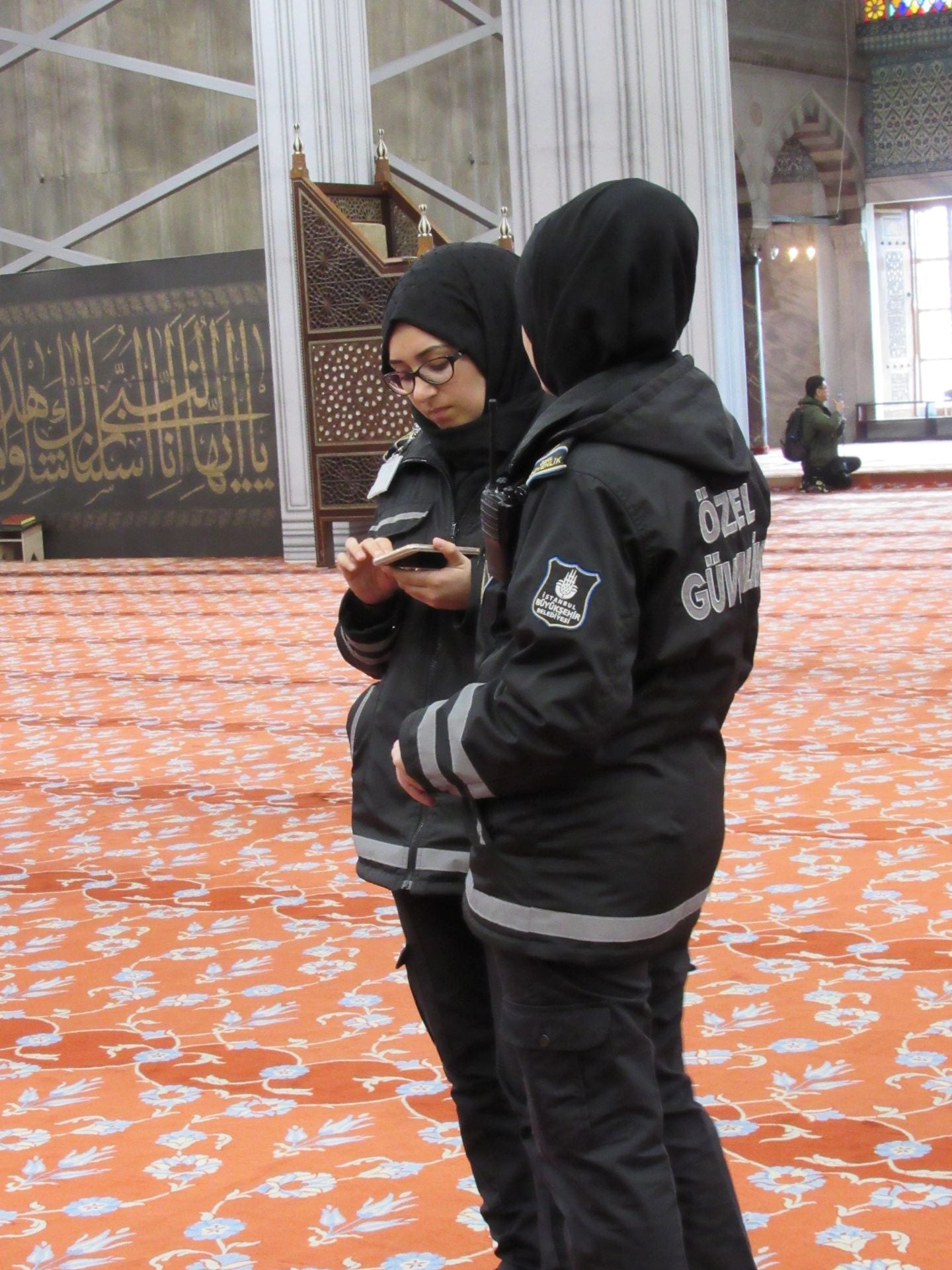 Our final stop for the morning (an overfull one, I must say), was the Haghia Sophia, also under renovation. It's one of the seven wonders of the world, and understandably. The first church there was built there in 360 AD, but it was destroyed by fire. The existing structure was completed in 537 AD under the direction of Emperor Justinian. On the second floor we saw Nordic runes, the signatures of Vikings that had visited the church long enough to leave their graffiti in its marble railings. When the Ottomans conquered Constantinople, its stunning gold mosaics were plastered over and the building was converted to a mosque. Then in 1937 Ataturk converted the building to a museum, ordering that the mosaics be uncovered. 
On our second day we toured Topkapi, the Ottoman palace from the 1450's until  1853 . It's a resplendent edifice, and there were no holds barred in its construction. We were awed time and time again by the ornate rooms we saw, decorated with tiles from Nicea (Iznık), abalone, marble, and finely-crafted woods. Its 174 acres are beautifully tended with stunning trees and flowers. Amazing!
The only problem with the palace was the throngs of tourists–OMG! By the time we left, we had to push our way out the gate, single file. There were hundreds of students piling into the entrance. We were more than glad to be leaving, believe me!
Gökçen had arranged a fabulous lunch for us in the Yildizlar Restaurant on the lower level of the Galata bridge. Talk about LUNCH! We had delicious mezes, a delectable fresh sea bass, and a dessert of fresh fruit. Heaven! Our grilled sea bass was light and moist—even the skin was delicious. 
We also watched the burning and opening of a salt-baked fish for another group—amazing. The waiter brought it out flaming, then tamped out the fire with a rubber hammer. After that he used a knife and the rubber hammer to break open the salt crust, then pried it open to reveal the fish, which he then divided and served. My goodness!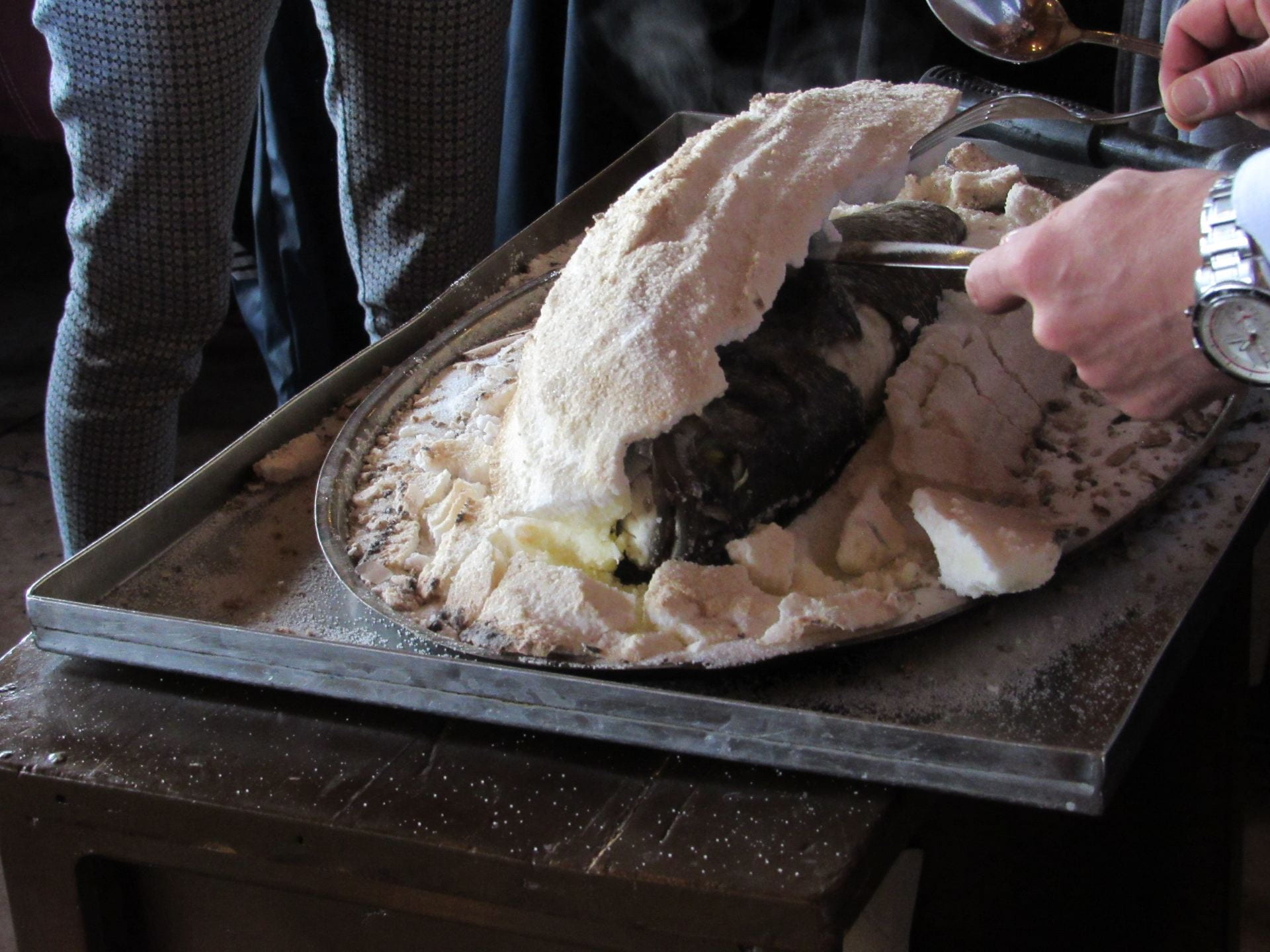 After lunch we boarded a ferry for a Bosphorus tour, thankful to rest our weary feet as we marveled at the sights along this waterway that connects the Mediterranean, Aegean and Marmara Seas with the Black Sea.
We finally headed back to the hotel, though a few hearty souls took a side trip to the Spice Bazaar. I was done, done, done. We enjoyed a delicious dinner in the hotel dining room after an hour or two of cocktails in the lobby. And then—to our rooms. Ah, sleep!